A

politically driven concept that examines the struggle women face in Africa surrounding the taboo topic: menstrual cycle. Heavily focused on colour and texture to illustrate the experience of period poverty. This project brings visiblity and celebrates women, periods and their femininity.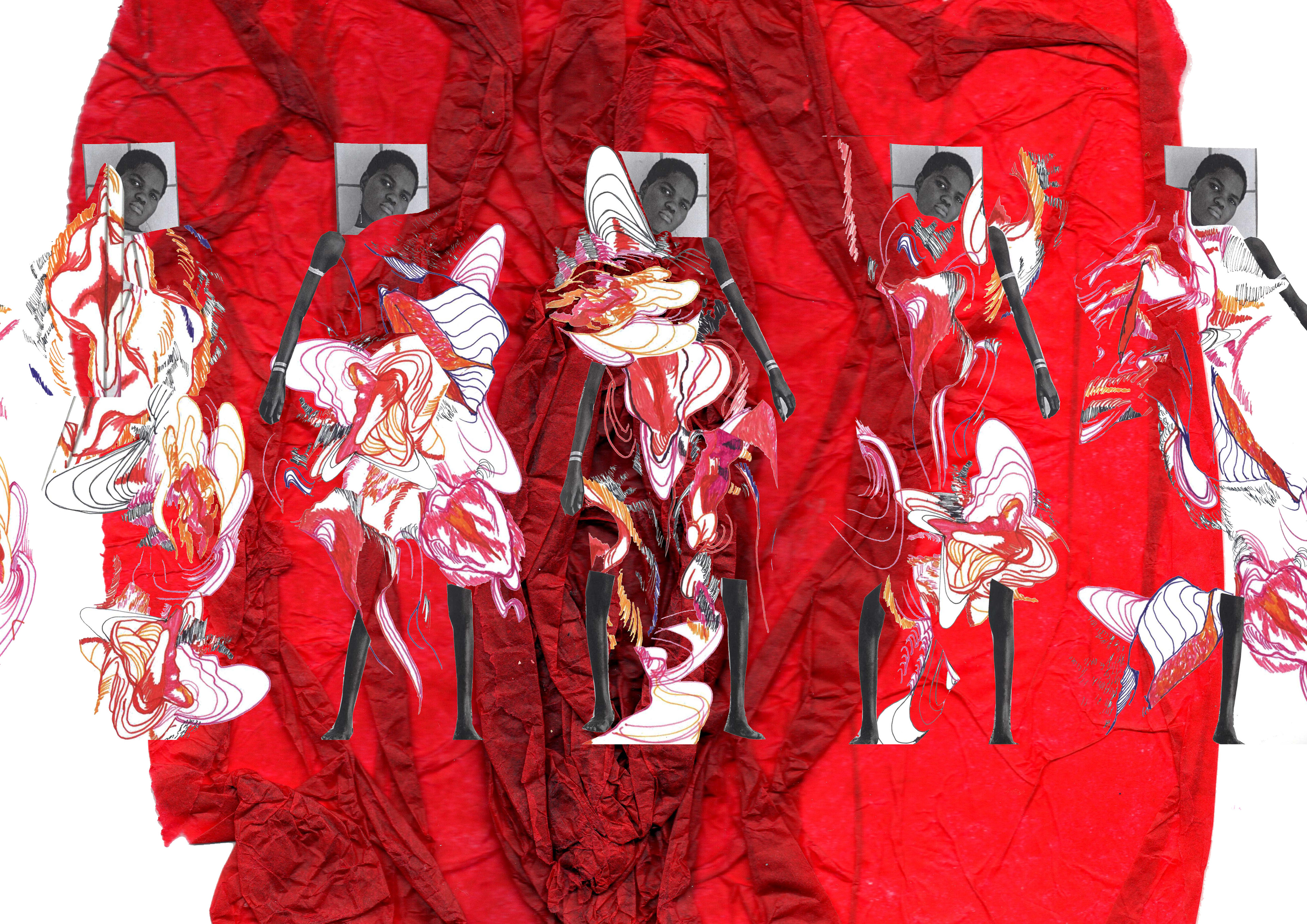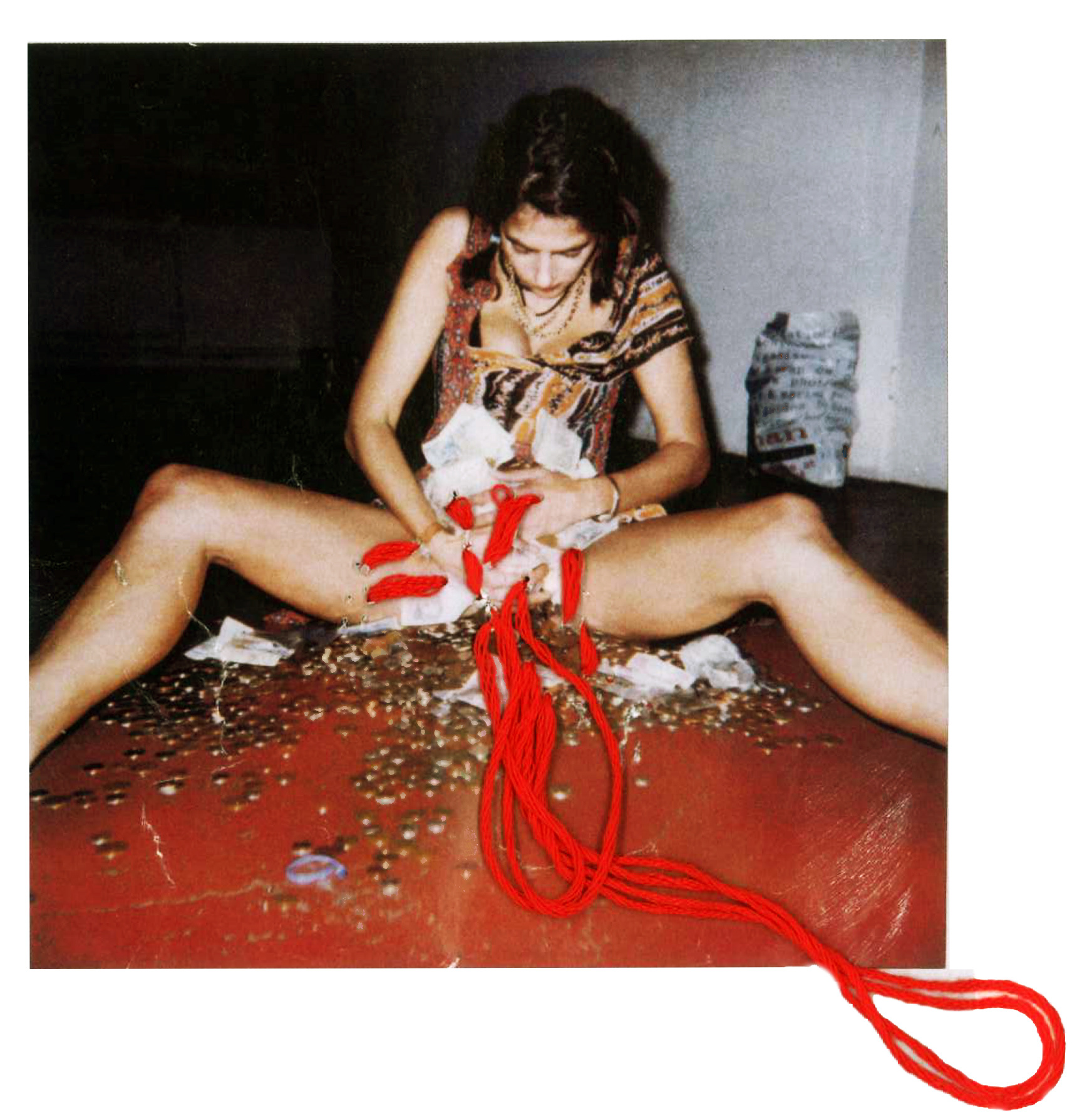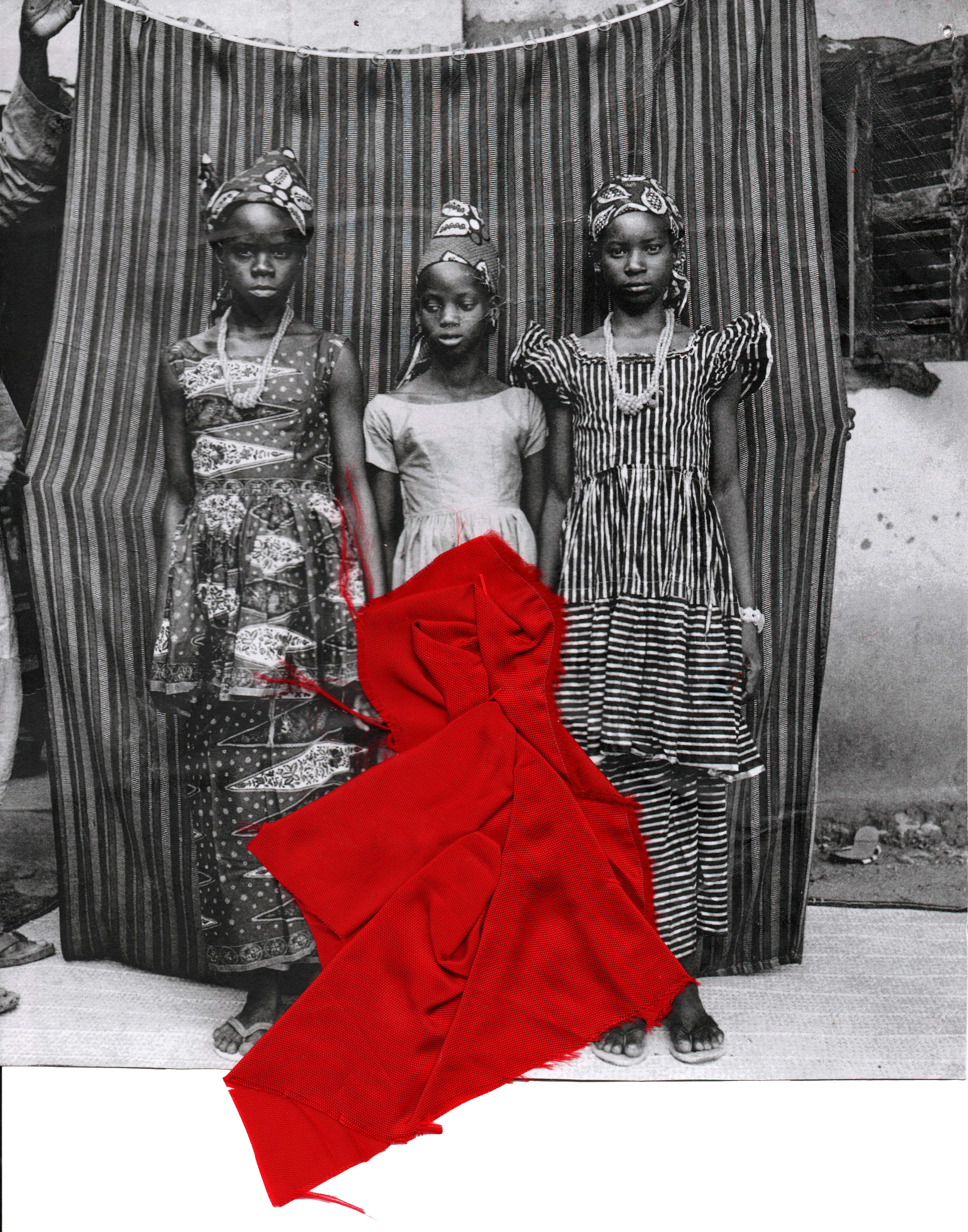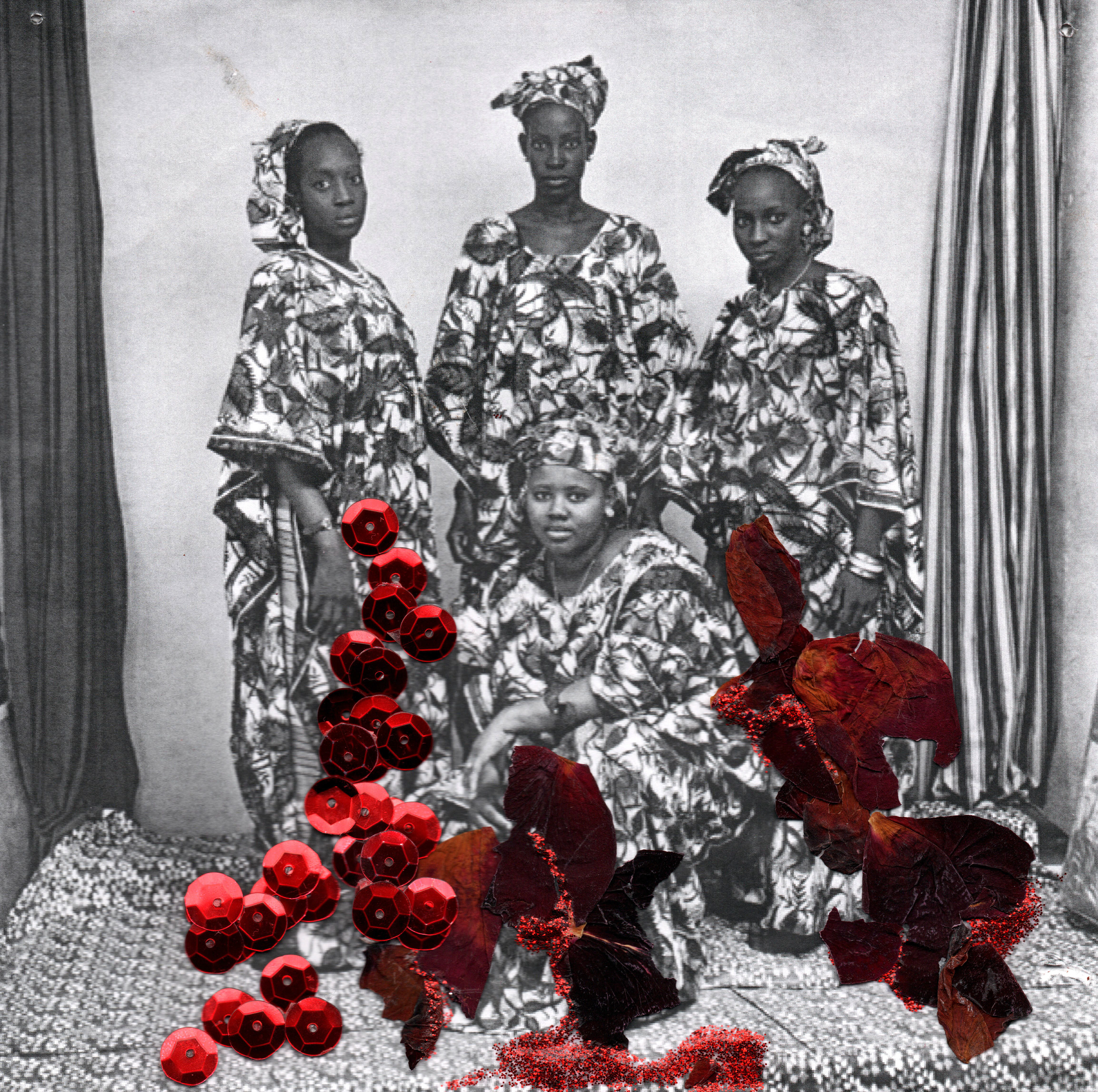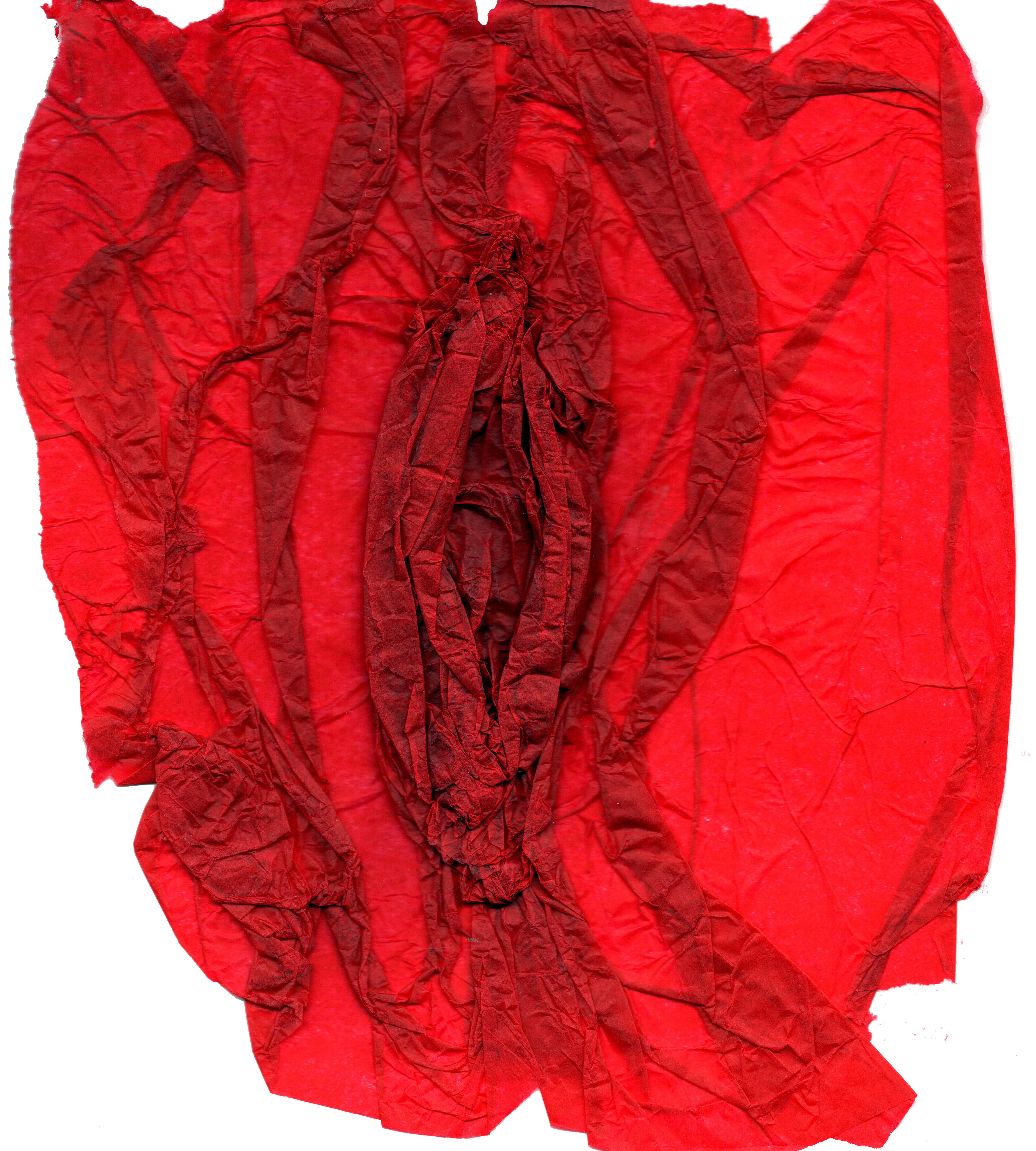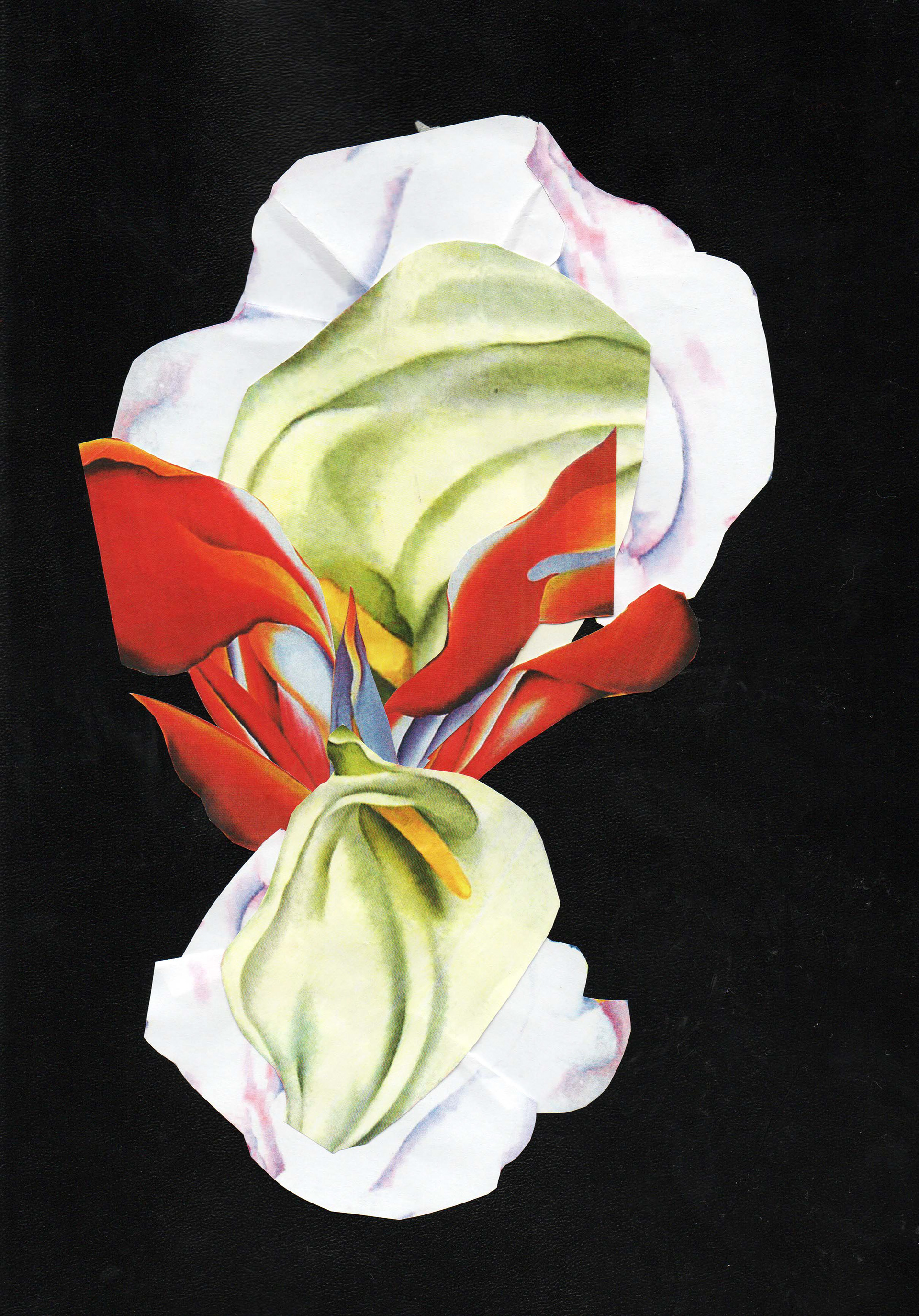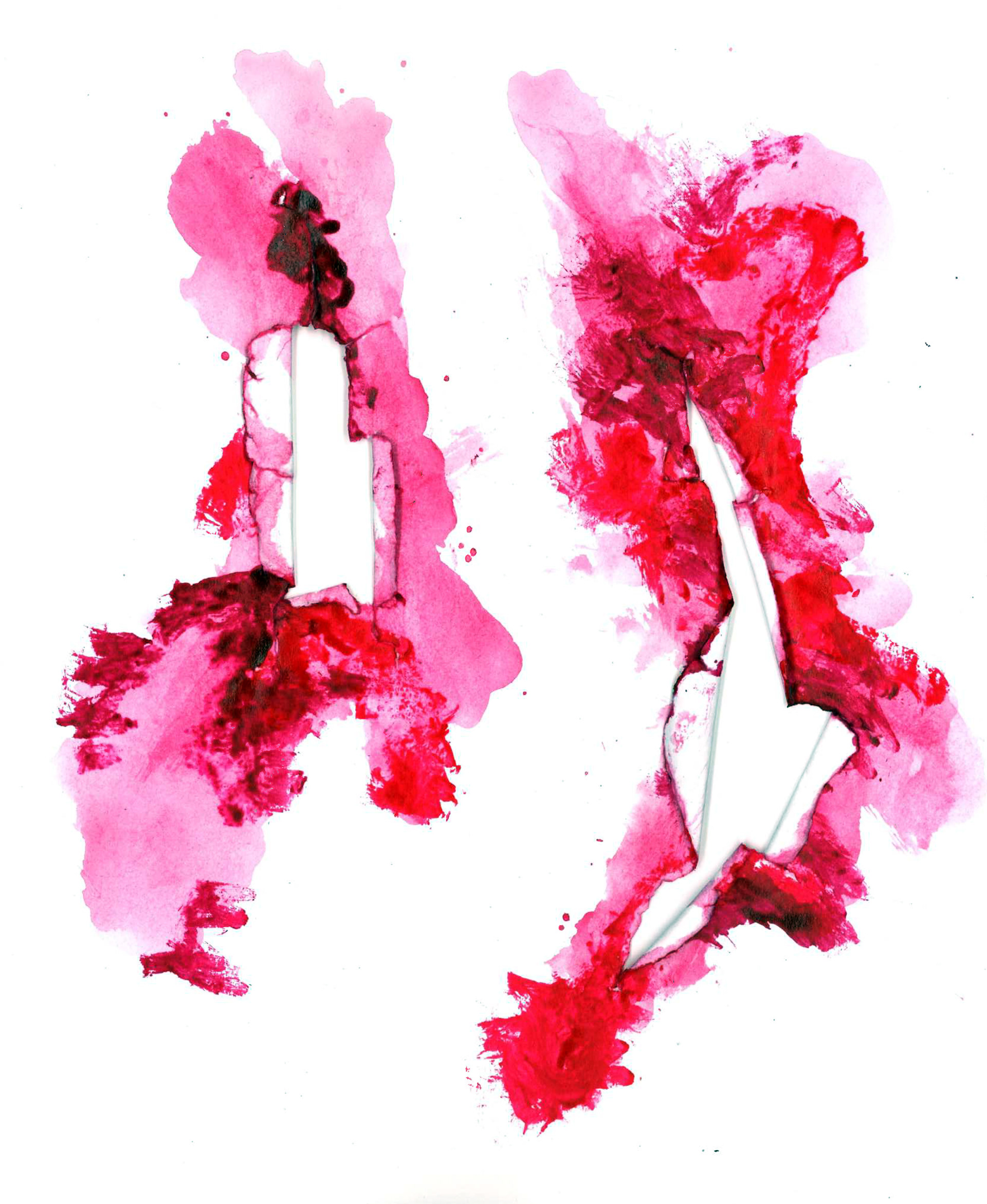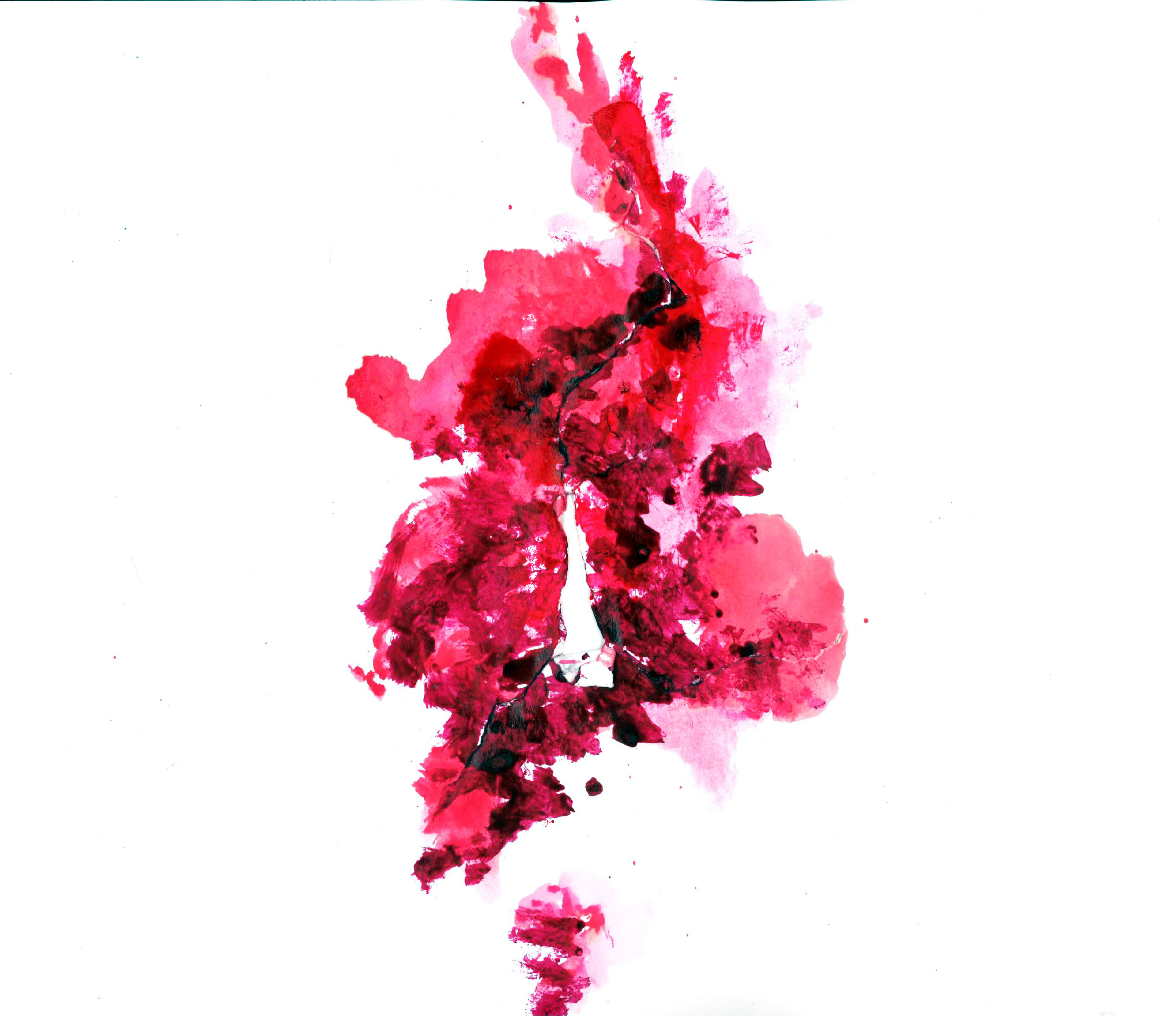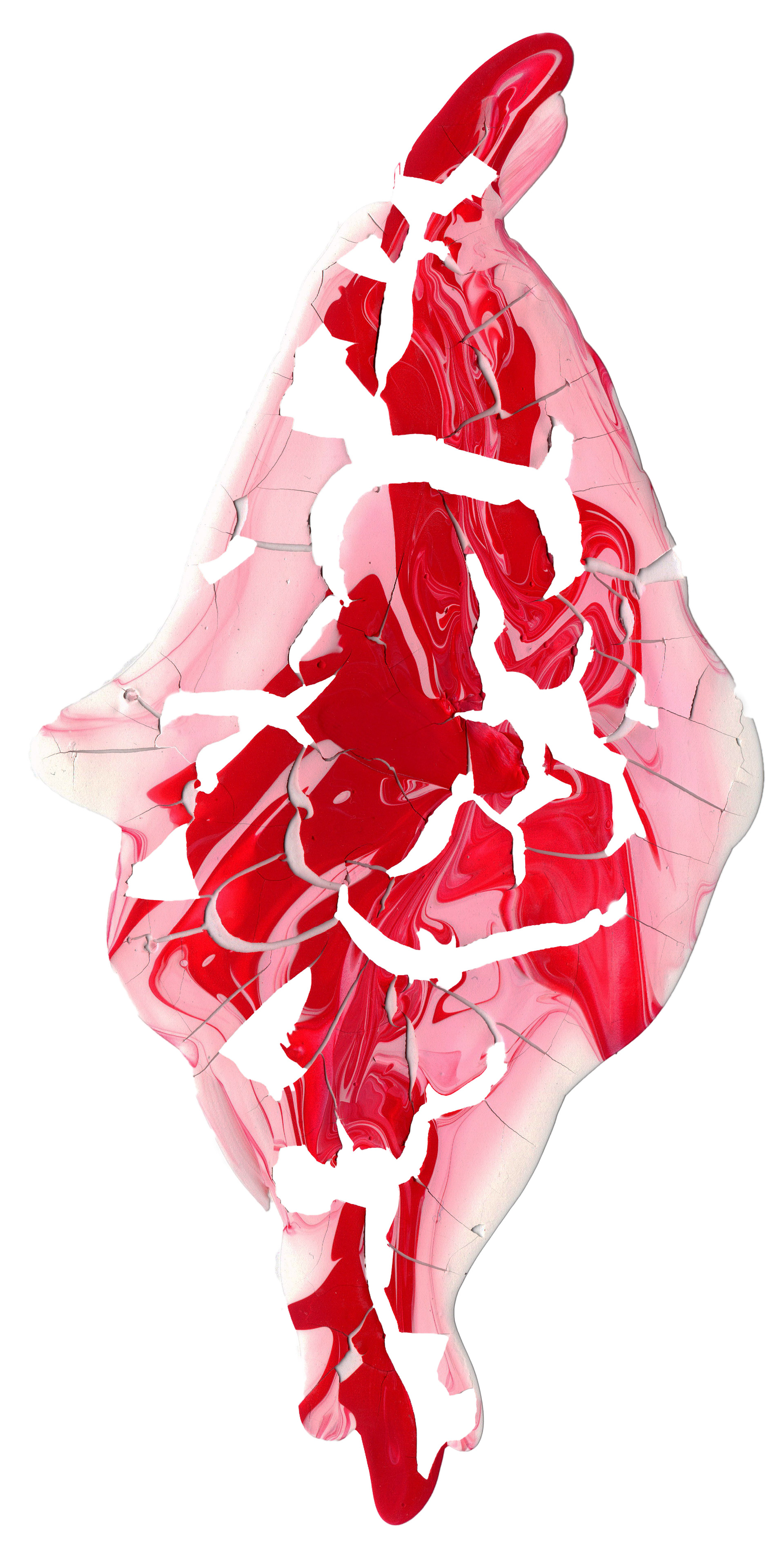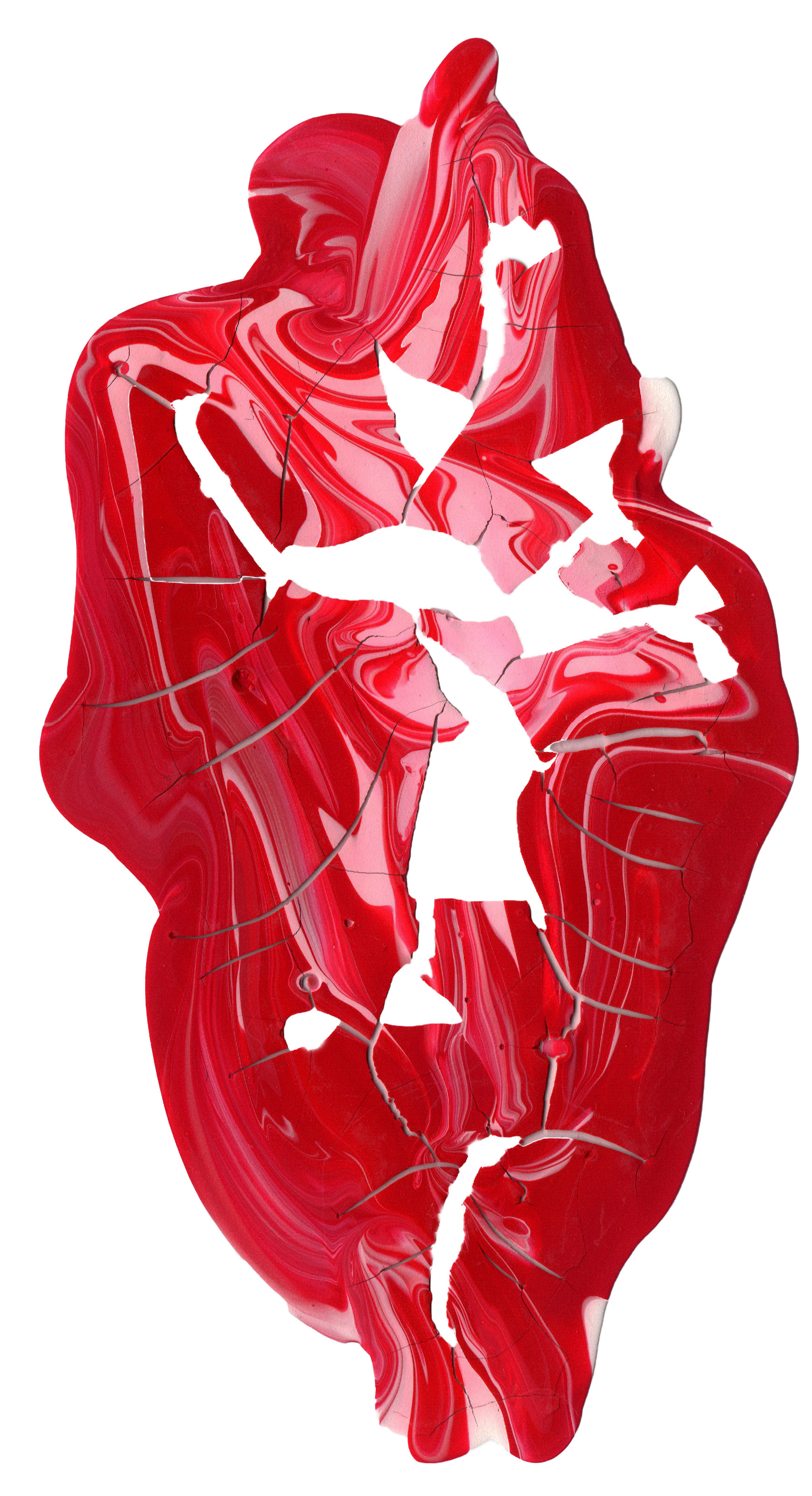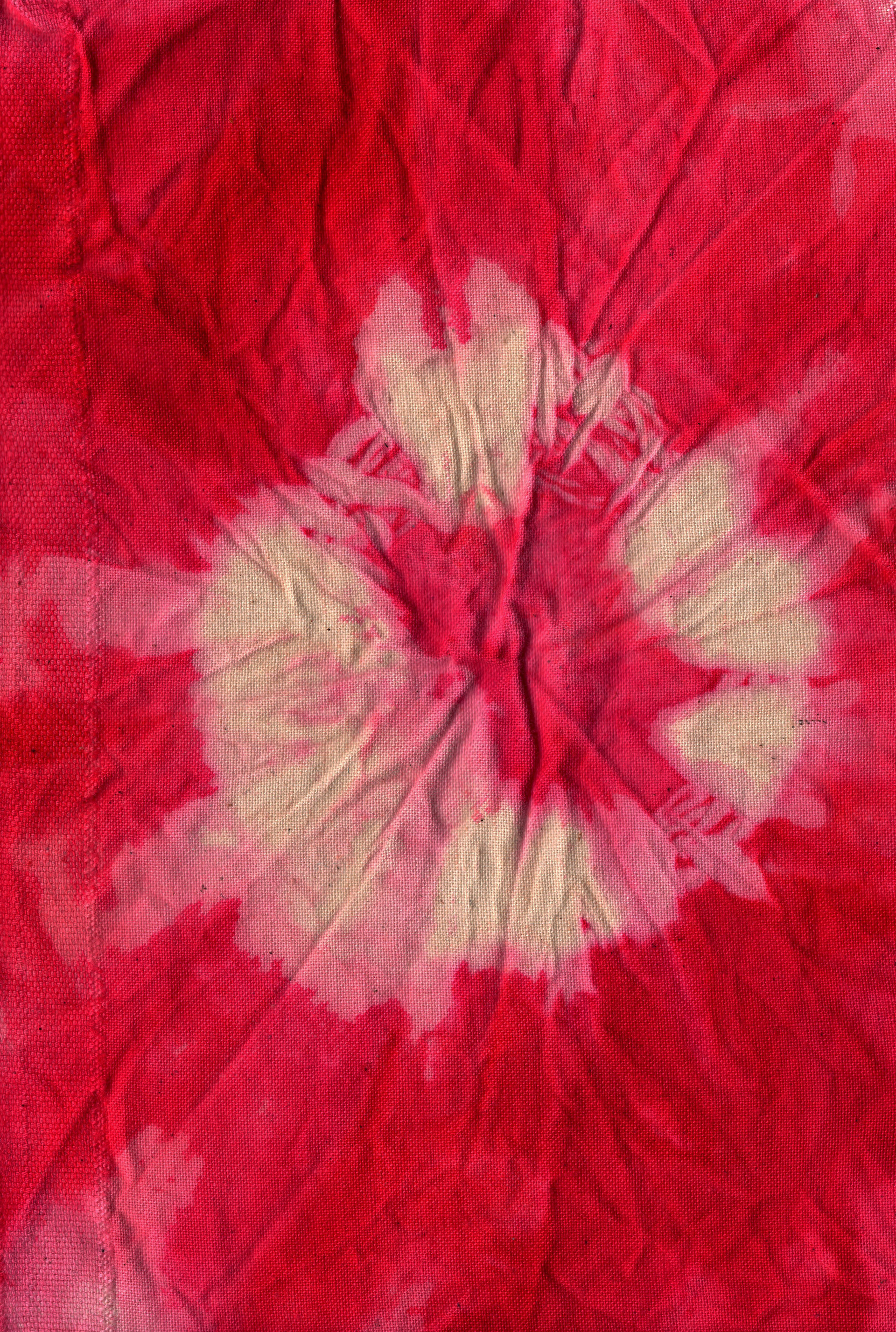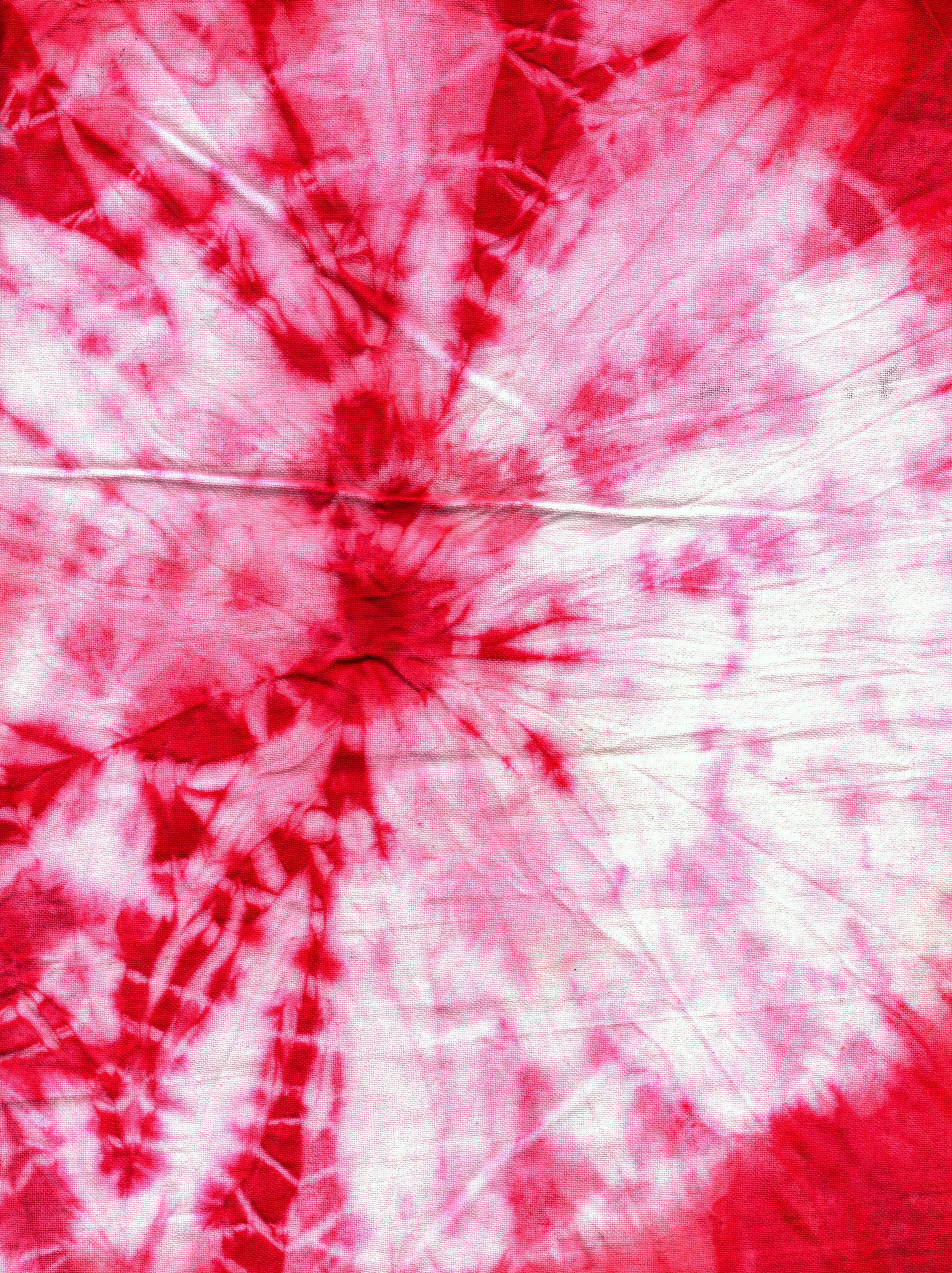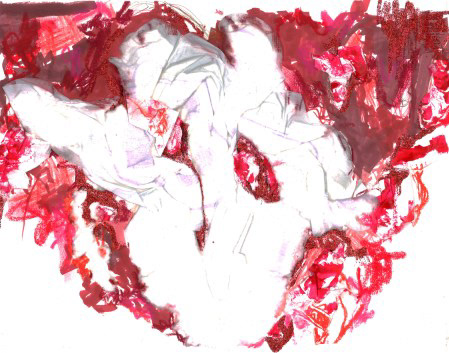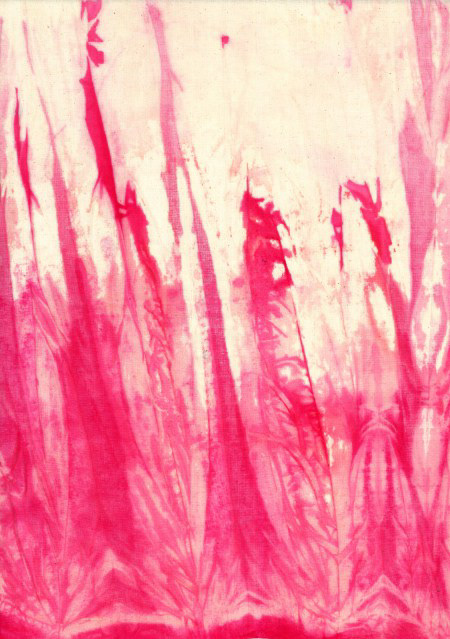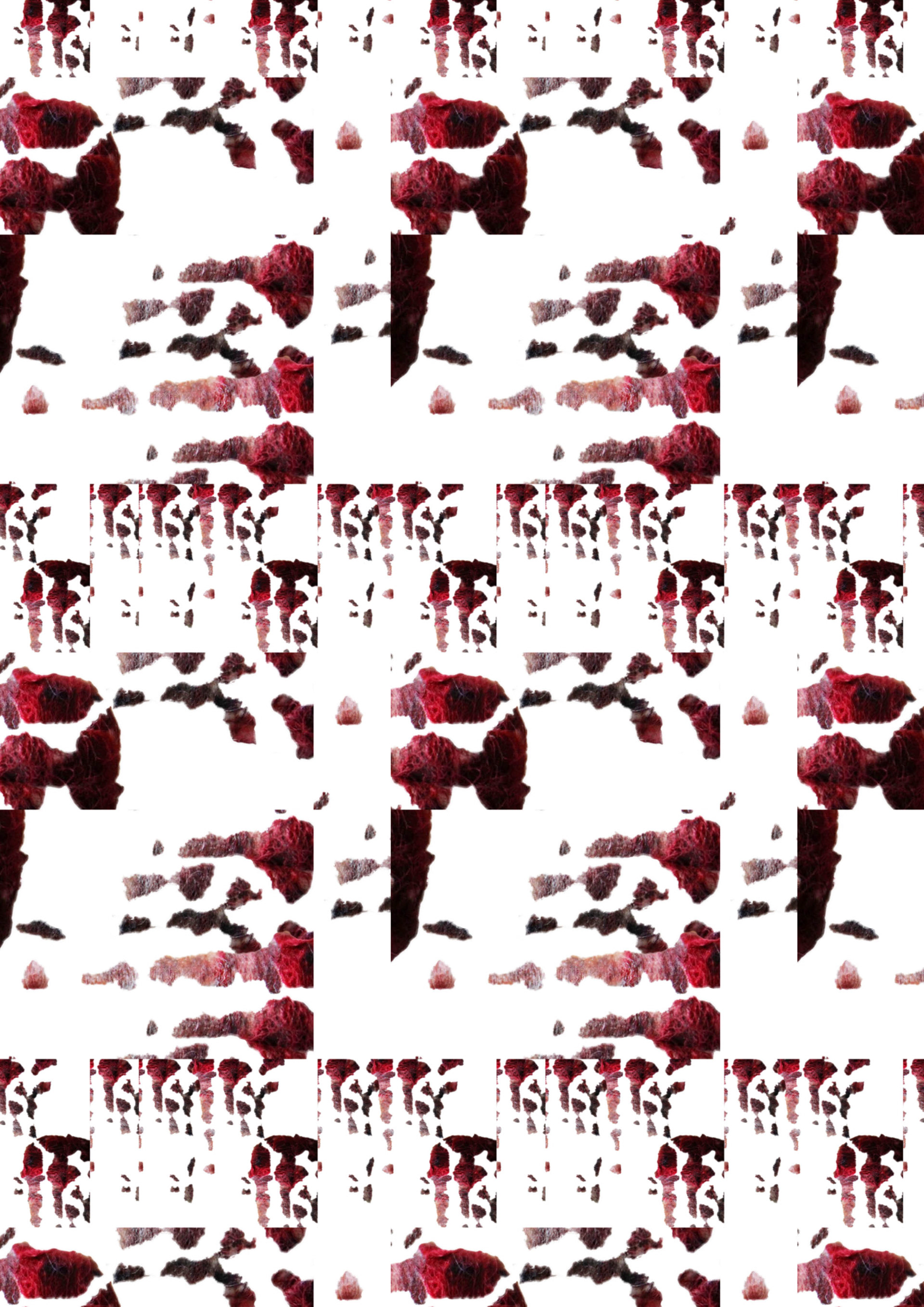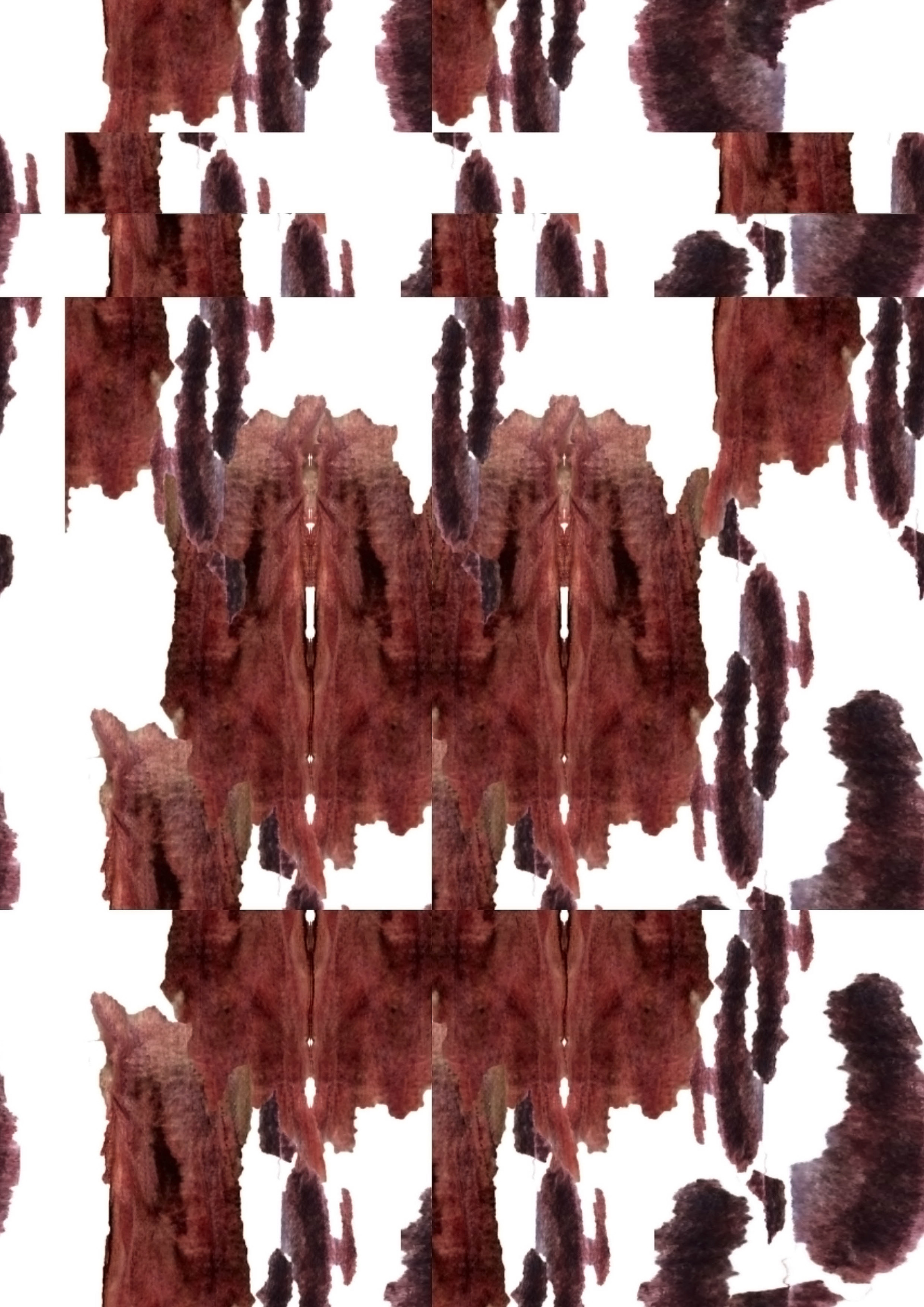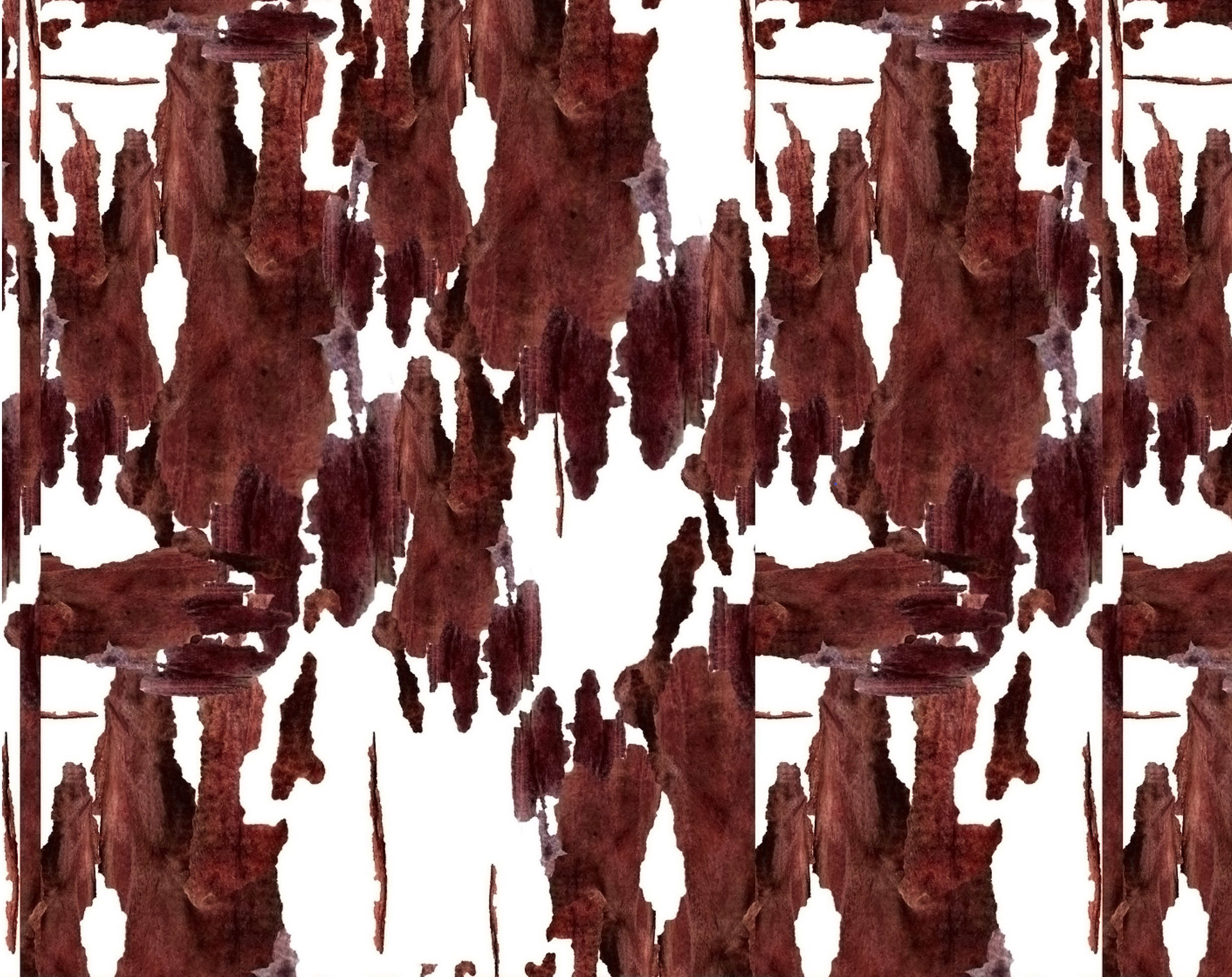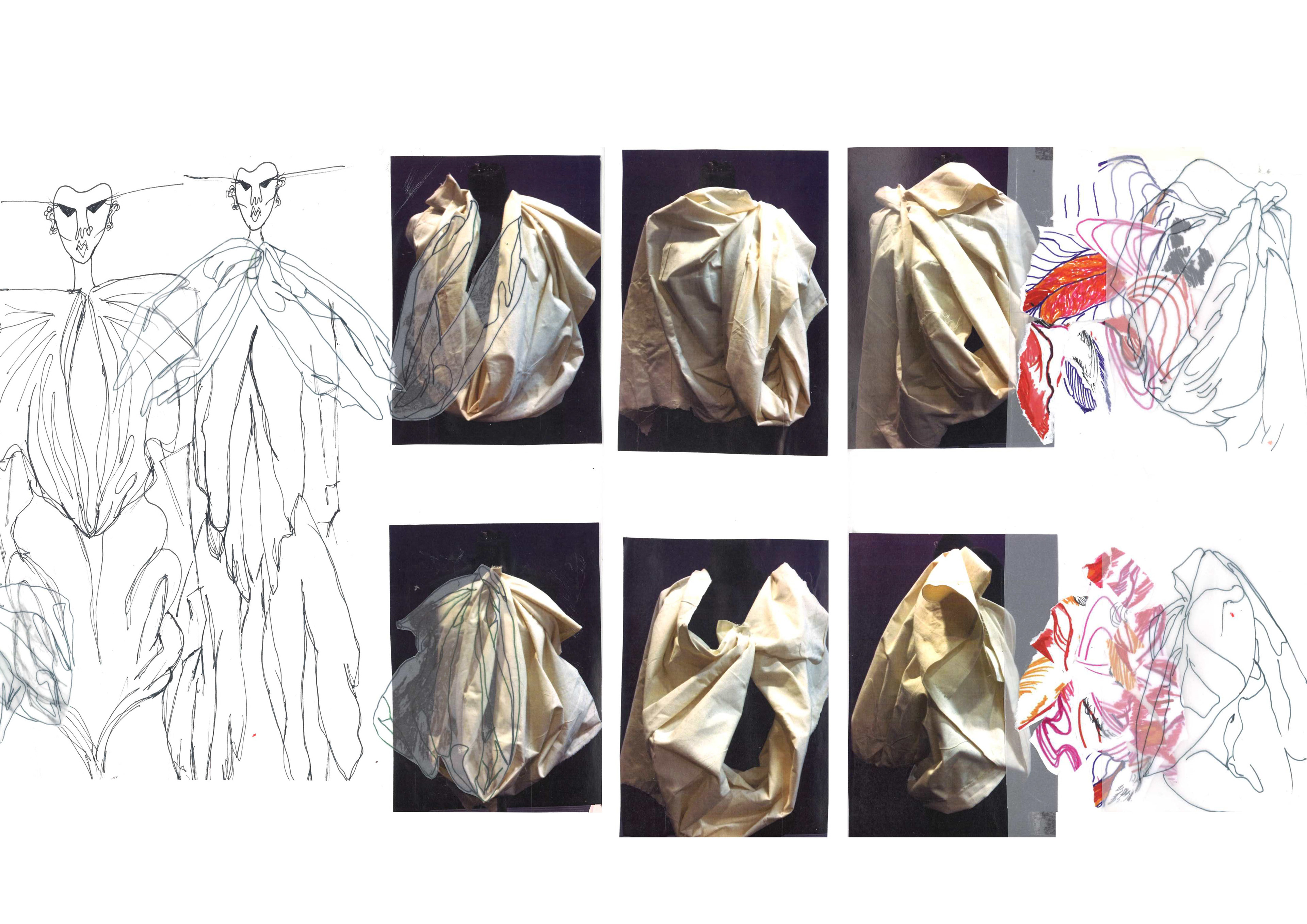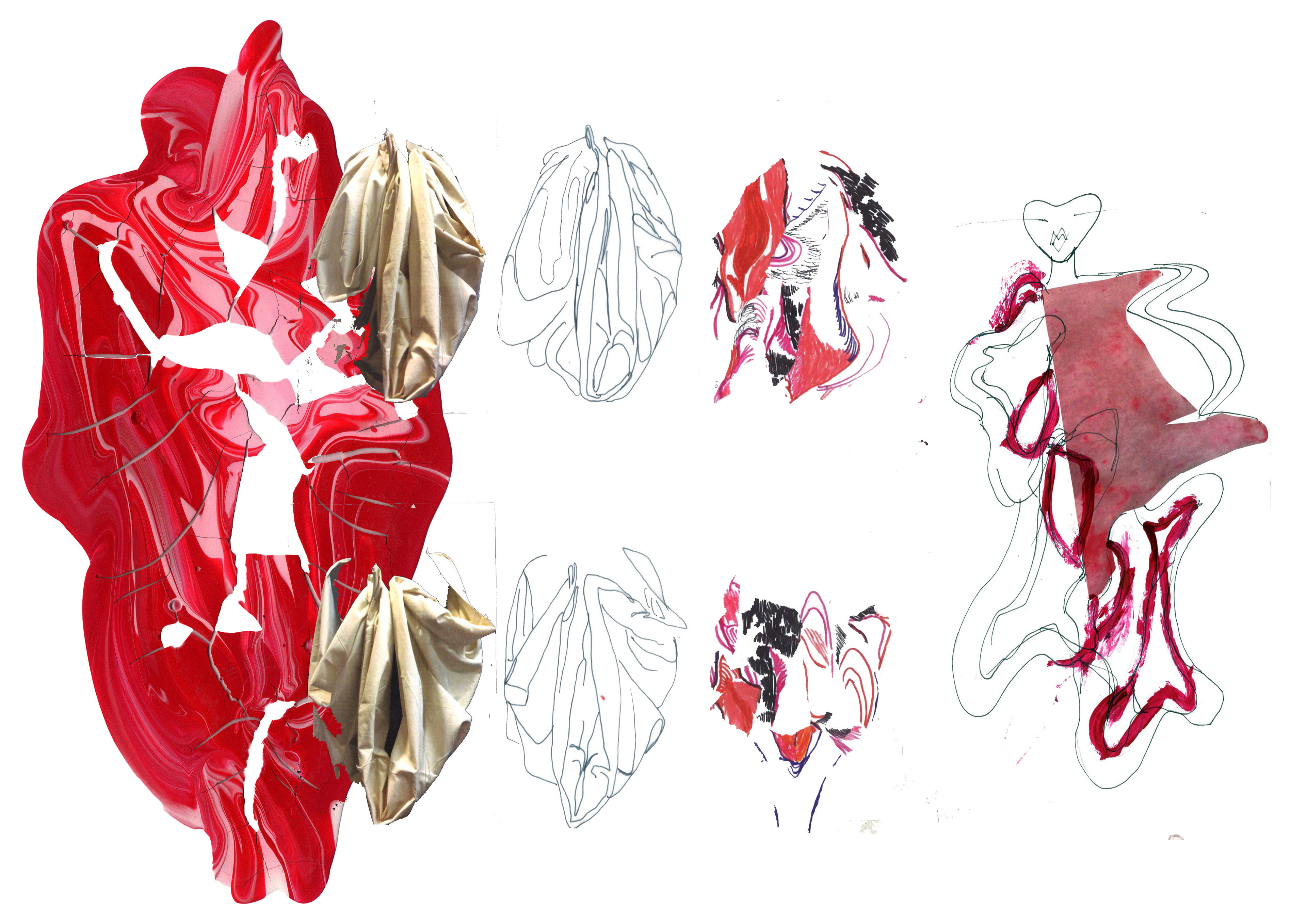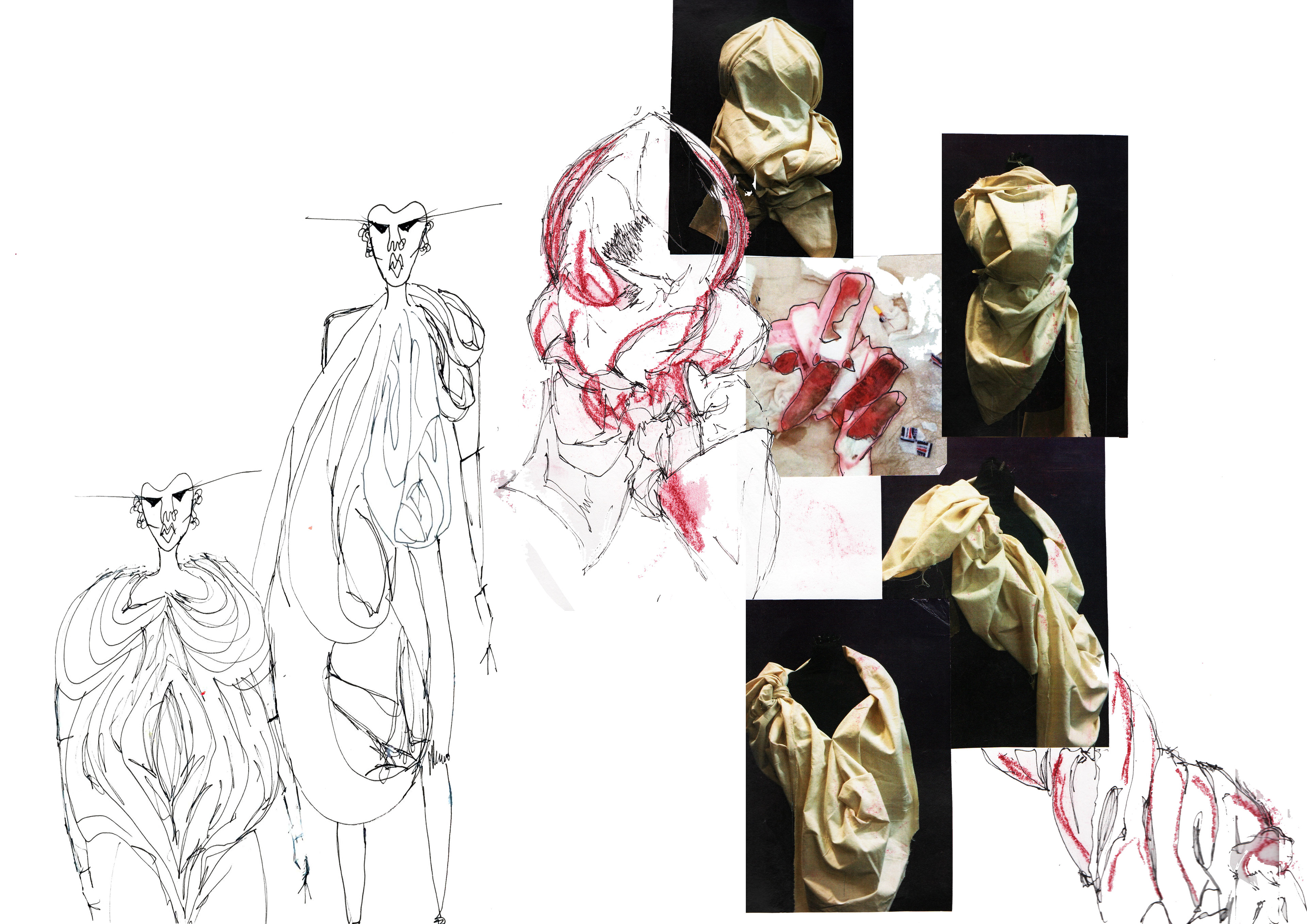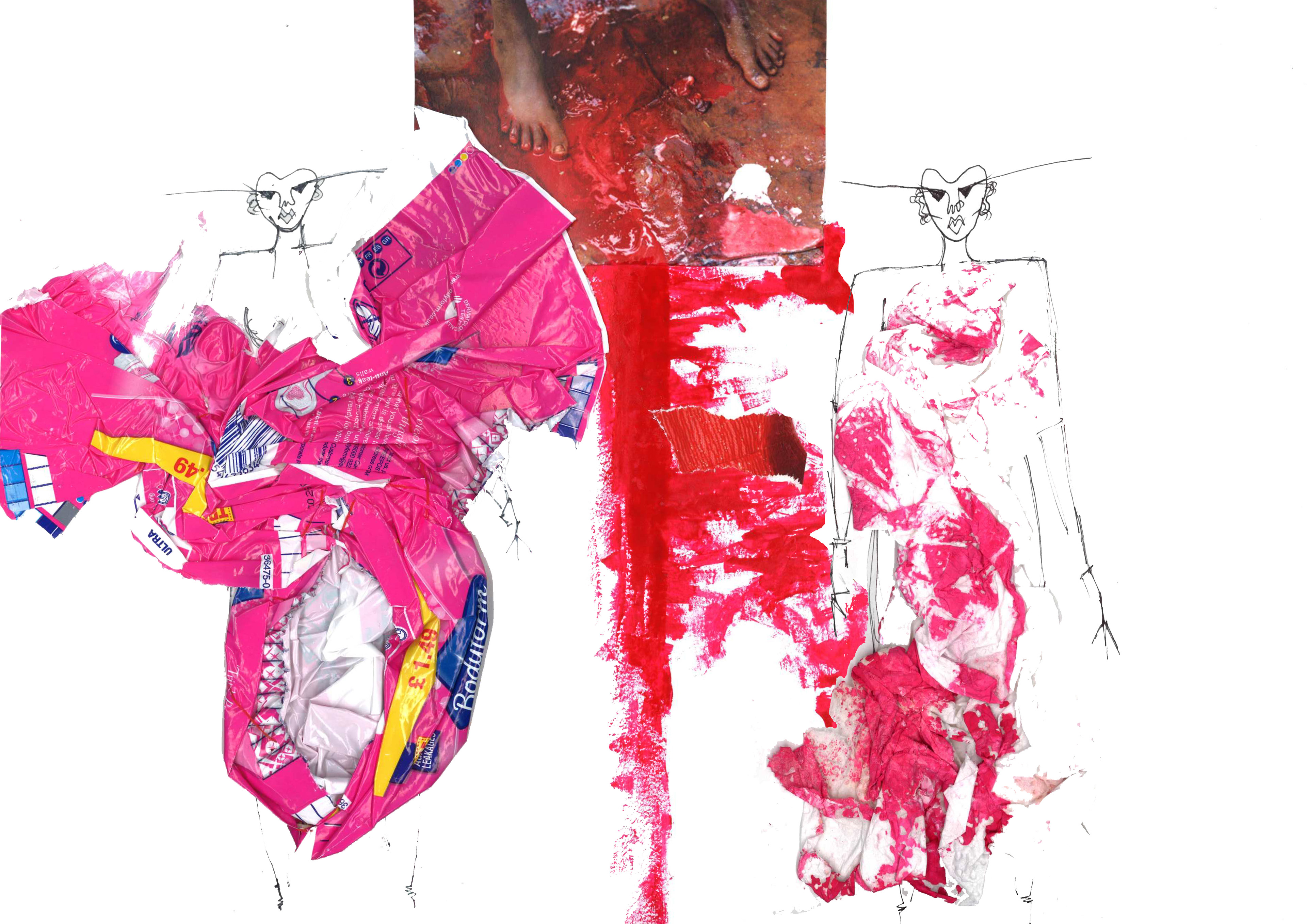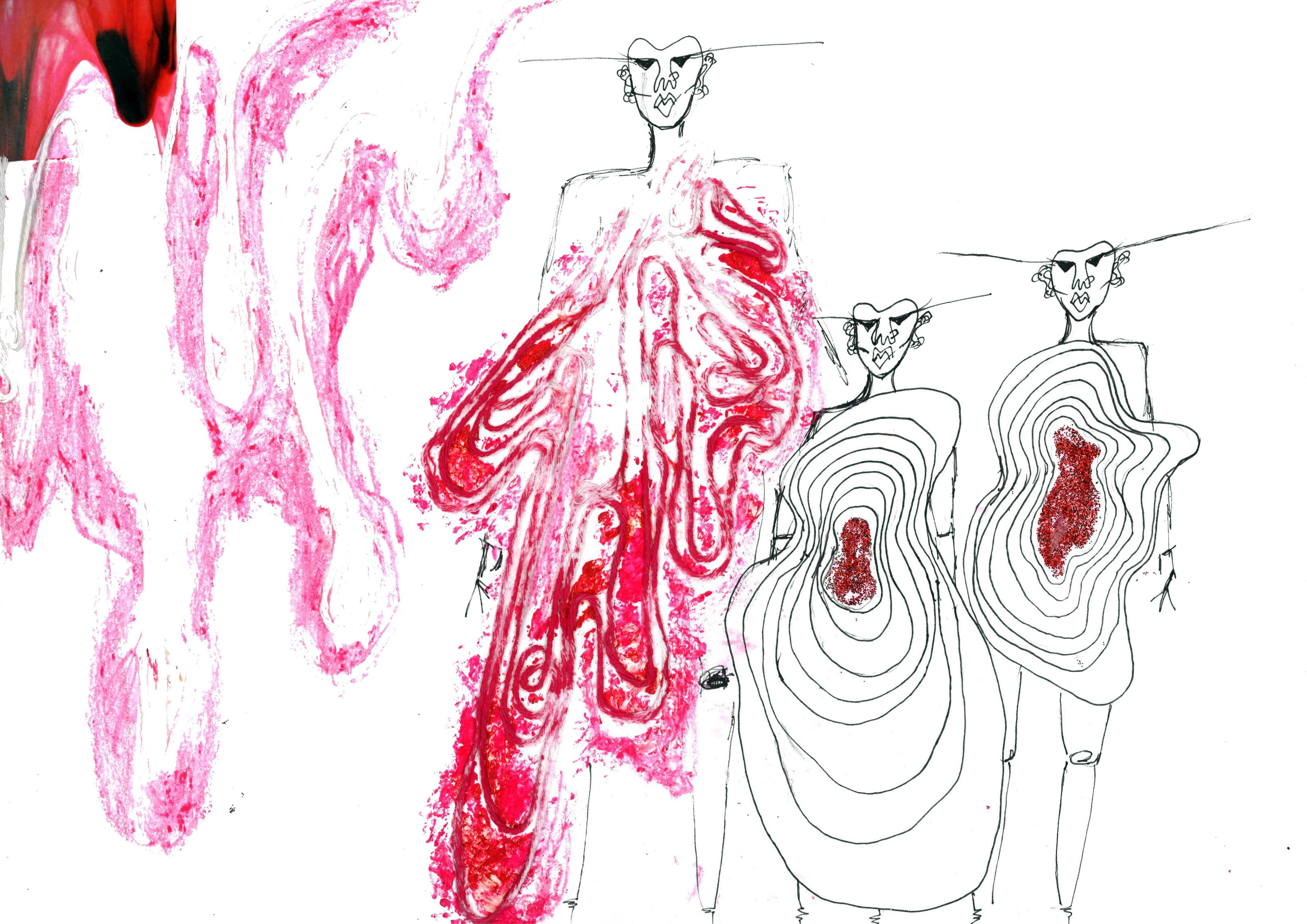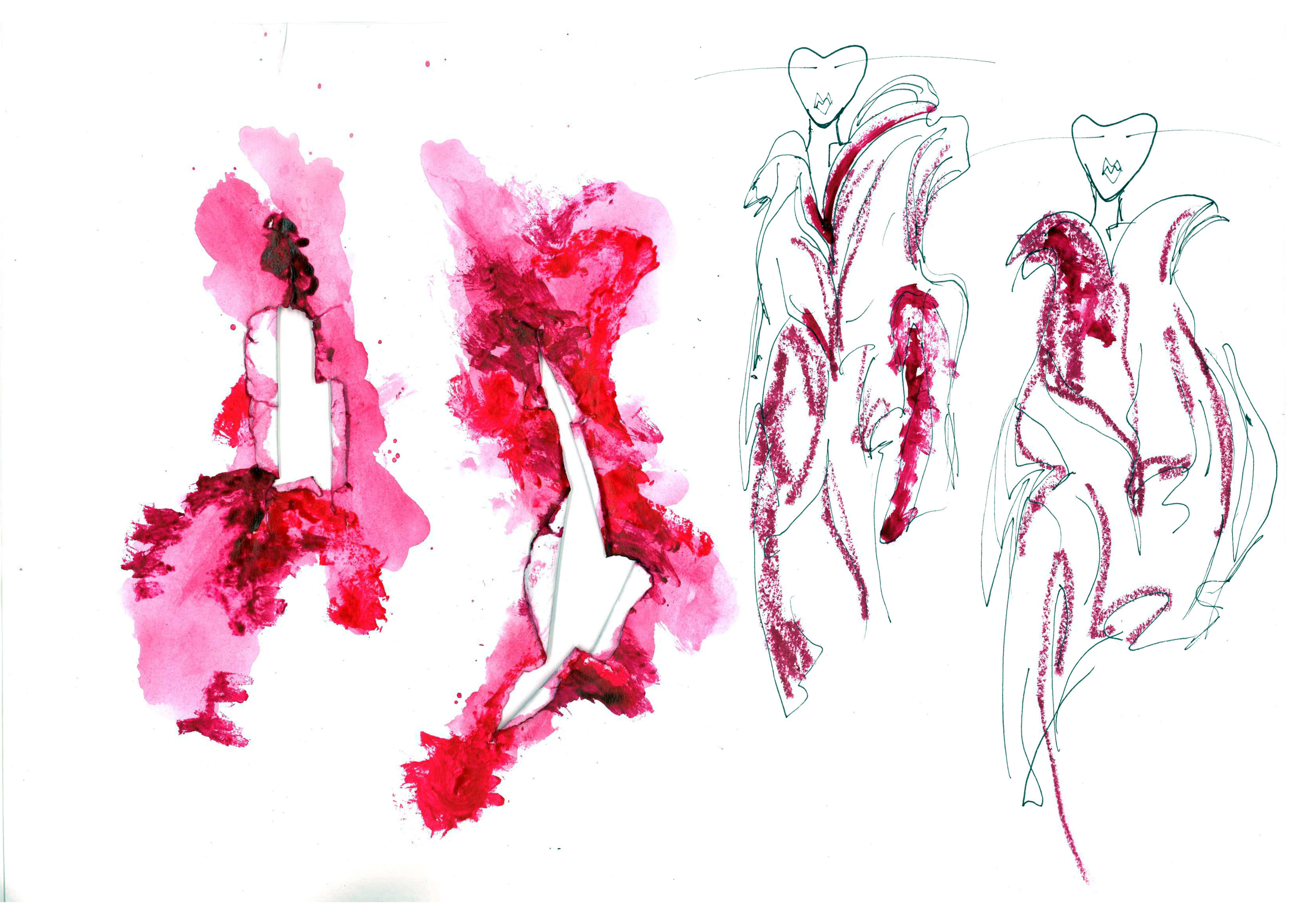 Ruched neck detail dress in painted cotton with bloodfall two-tone asymmetric side skirt, 2017.
Extreme tuck taffeta dress with dyed wadding patches, 2017.
Organza sheer rose draped chest with layered suede dress, 2017.
Raw edge, hand dyed and tied two piece in canvas cotton, 2017.
Models: Carlisha Jolie, Cherish Sadomba, Ernestina Baiden and Tifany Sahili 
Photographer (Film)/ Assistant Photographer: Harpreet Uppal